DAYSTAR
FOUNDATION
Empowering individuals to achieve their highest potential
Futures
Through
Connection
Daystar Foundation creates futures through education for children and young adults. Daystar values helping its community to shape its future citizens, employees and leaders by delivering programs that support schools, children, young adults and families.
​
We believe connection is the basis of a happy, fruitful, empowered life.
​
We strive to form connections between people, communities, students, teachers, schools, not for profits and corporate organisations - bringing better education outcomes and successful lives in the world of work and community development to the people of South Western Sydney.
​
​
​
Our
Mission
To work collaboratively in creating supportive environments to deliver impactful programs in schools and community hubs.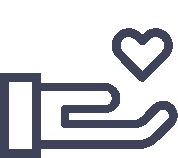 No-one ever steps in the same river twice, for it's not the same river and he's not the same man.